Blog: Planning for Potential Recession

Most manufacturing operations suffer during a recession, primarily because uncertainty increases and demand falls. But research has shown that there are some ways to avoid the negative effects through proper planning.
An article published in 2002 by the Harvard Business Review found that during the recessions of 1980, 1990, and 2000, 17% of companies studied went private, went bankrupt, or were acquired. Most notable, however, was that 9% of companies did not just recover within three years after-they did better, outperforming their competitors.
The difference between the companies that failed and those that did well was planning. By pre-planning for potential uncertainty, when a downturn happens, companies can go into survival mode, acting defensively and making the necessary cuts. Other companies that had no alternative planning in place never really catch up.
So, how can manufacturers prepare for a potential recession and lessen its impact? An examination of the Great Recession provides answers to that question. A few of the most interesting answers are related to decision making, dept, workforce management, and digital transformation.
Decision Making
Organizational structure affects a company's performance both during and after a recession. It has been found, by looking at past recessions that decentralized companies were able to adjust better to changing conditions because in high-pressure change situations, a company needs to be flexible to make the best move successfully. In addition, decentralized company structures may be better positioned to handle macro shocks, because the value of local information increases.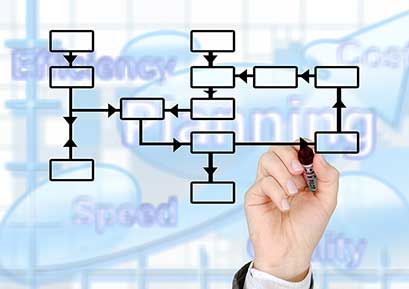 Data from the World Management Survey of manufacturers gathered data on which industries were hardest hit by the Great Recession. From this information, they found that "decentralization was associated with relatively better performance for establishments facing the toughest environment during the crisis."
The uncertainty of a recession requires that decisions be made throughout the organization. Even if companies choose not to decentralize, when making key decisions, they can try to increase the amount of employee input they are gathering from all levels-when making key decisions.
Don't Crash the Company
Planning and surviving a recession requires debt management. In a 2017 study, Xavier Giroud (of MIT's Sloan School of Management) and Holger Mueller (of NYU's Stern School of Business) found that during a downturn, companies with the highest debt levels had the highest amount of closures.
Although moderate levels of debt are not necessarily an issue and there is no 'magic number,' if a manufacturing operation sees that a recession may be in the future, it should begin to start deleveraging early by decreasing debt levels before the recession hits. One way to do this without necessarily cutting essential parts of the operations would be to shed certain assets.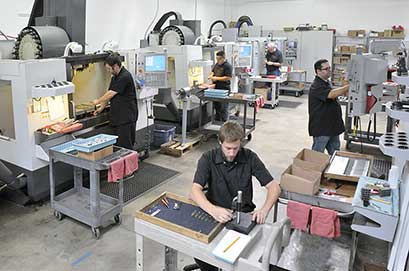 Management of the Workforce
In 2009 (during the Great Recession), 2.1 million Americans were laid off. However, the companies that came out of the crisis the strongest were those that focused more on operational improvements than layoffs. This is because once the economy picked back up, those companies with major layoffs had to hiring and train new employees, which is very costly. In addition to layoffs, pay cuts across-the-board can backfire- driving away productive employees and lowering morale.
Reducing hours, leaves of absences, and/or applying performance-based pay are all ways to manage the workforce without the costly consequences of laying employees off. These alternatives have in fact been proven more successful.
Adopting New Technologies
Looking at the past, it seems that during economic downturns, companies appear to encourage the adoption of new technologies. This may be because there is less demand during a recession, so, operations are operating under a lower capacity which frees up budget to fund IT initiatives. Specifically, investments in information technology for those that were the hardest hit which drove a large increase in job postings requiring IT.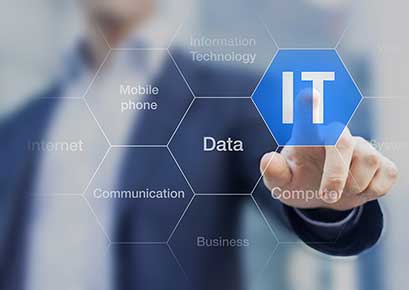 Technology can make a business more flexible, transparent, efficient. The improvement in analytics coming from improving technology can help a company to better understand how the downturn is affecting the company, and where there are opportunities for improvements. This makes the business more flexible, transparent, and efficient- enabling them to respond more quickly.